About Blue Line Insurance Agency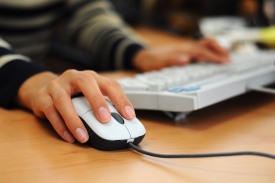 Blue Line Insurance Agency is an Independent Insurance Agency representing many different companies for your insurance needs. As independent insurance agents, you have the ability to choose the best carrier for your insurance needs. That is the main advantage to using an independent insurance agency, we work to satisfy your needs. Our goal is to educate and service the Lake Placid New York communities and throughout the state of New York. Through our independence, we strive to educate the community on the best options for their insurance needs. We can provide an assessment of your insurance needs with a choice of which package fits you best.
We want you to have a positive overall experience with Blue Line Insurance Agency. Our one on one service approach is our #1 goal for all our insurance clients. Give us a call at 518-523-4321 or contact us through one of our quote forms, and we'll be happy to answer any of your insurance questions.
Staff Members
Lake Placid Branch (map)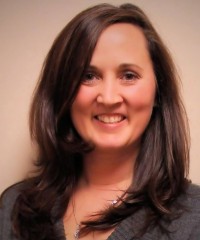 Email
Kelly Gonyo
— Owner - Licensed Agent
(Direct Line: 518-523-4321)
Kelly is the founder and President of Blue Line Insurance Agency, Inc. She has been in the business since 2001 and has worked in just about every role within the independent agency.

She opened the Lake Placid office in 2011, the Champlain office in 2017, and most recently in Rouses Point, July of 2019.

Although she specializes in commercial insurance, she has experience in helping you with any of your insurance needs and loves to meet with any of her current or potential clients whenever she can.

When she is not in one of the offices, she is either traveling or enjoying everything the Adirondacks and North Country has to offer.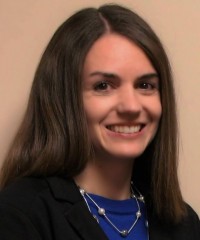 Email
Amy L. McCormick
— Licenced Commercial Lines Agent
(Direct Line: 518-523-4321)
A nearly lifelong resident of Vermontville, NY, Amy's hobbies include camping with her husband and children, leisurely motorcycle rides down country backroads, and snowshoeing in fluffy fresh powder. She has a Bachelor's of Business Administration and Accounting from SUNY Plattsburgh and, after years in accounting and business administration, now has 4 years in commercial insurance. Amy is here to help you with any of your business insurance needs
Insurance Agent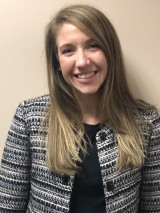 Email
Tawnia Provost
— Licensed Administrative Assistant
(Direct Line: 518-523-4321)
Originally from Saranac, NY, Tawnia's hobbies include long distance running, cross country skiing, and spending time with her fiancé and dogs. She has a Bachelor's from SUNY Potsdam in Politics, and recently entered the insurance business and is here to stay!
Marketing
Email
Jon Lundin
— Marketing & Communications Coordinator
(Direct Line: 518-523-4321)
Jon grew up in Lake Placid and now he and his wife live in Saranac Lake. During the summer, when he's not working, swimming or riding his bike, he's probably somewhere fly fishing. During the winter he enjoys downhill and cross country skiing. Jon brings more than 20 years of marketing and communications experience to the Blue Line Insurance Agency.
Champlain Location (map)
Email
Maryellen Favreau
— Licensed Customer Service Representative
(Direct Line: 518-297-6602)
Born in VT, but raised in Chazy, Maryellen recently relocating to Ellenburg Center with life partner, Larry, and her two cats, Grayson & Eleanor. Maryellen loves traveling around North, Central and South America by any mode of transport, but especially cruise line! While at home she enjoys vegetable gardening, & cooking. Like many of our clients, Maryellen is a season ticket holder for the Plattsburgh State Cardinals Men's Hockey Team.

Maryellen recently joined Blue Line in July of 2019 with 28 years experience in personal lines. Simply put, she loves working with her clients and helping them understand that they are buying more than just a piece of paper.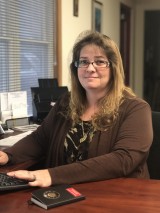 Email
Kristina Vancour
— Licensed Customer Service Representative
(Direct Line: 518-297-6602)
Kristina joined Blue Line Insurance Agency in July of 2019 with over 15 years experience in personal lines.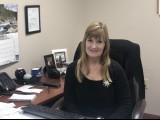 Email
Buffy Little
— Licensed Agent - Personal Lines
(Direct Line: 518-208-4148)
Buffy has been in the North Country all of her life and outside of insurance is known as the lady who sings at church! She currently lives in Rouses Point with her husband, Bill, and her cats. She has raised 3 beautiful children and is now enjoying her being a grandmother to her 3 grandchildren.

Buffy started with Blue Line Insurance in October of 2017. She prides herself on saving her clients money, but never compromising the exceptional coverage and service they deserve.