The lazy days of summer are just about over and in just a couple of weeks, it's back to school. Back to school shopping can feel a little overwhelming as you try to find the right clothing and supplies to help them feel confident in their ability to function in the classroom.
In case you need a little guidance to help get you started, here's a list of some essential and favorite supplies to help fill the backpack.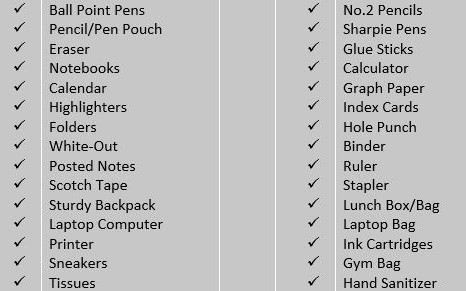 This list should help you and your kids avoid the stress of disorganization and free up remaining summer time.